LED Mirror
by
kacang bawang
I bought a tape of LEDs thinking that I would convert the lighting in my study to LED, but the tape was shorter than the perimeter of the room, and the LED intensity was too low for it to be useful as a ceiling light (note to self: make sure to buy the super-bright variety next time). After a quick look around I found a new use for the tape – an LED mirror (aka zit-popping mirror 🙂 It was perfect – the perimeter of the mirror was 5m more or less exactly, as was the length of my tape.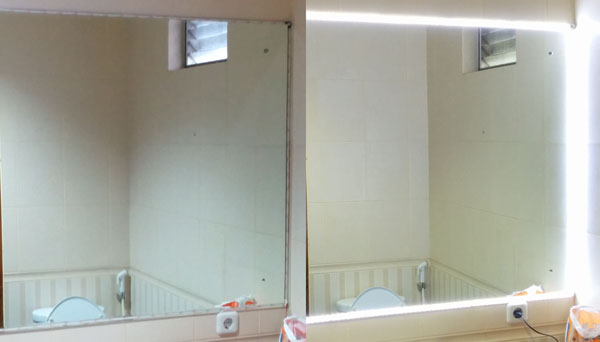 At the corners of the mirror, I cut the tape, and re-joined it using some wires. To keep the construct from peeling off under the tension of the wire, I tacked it down with hot glue.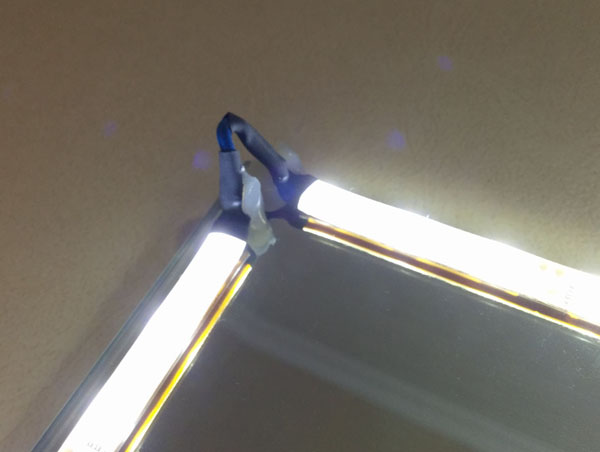 For power consumption, the LED chain measured in at exactly 1A. Initially I bought a cheap no-name Chinese power supply claiming to give 1A. It burned out from overheat within minutes. For the second attempt, I bought a more reputable power supply rated at 2A. It has been functioning well. Here is a pic.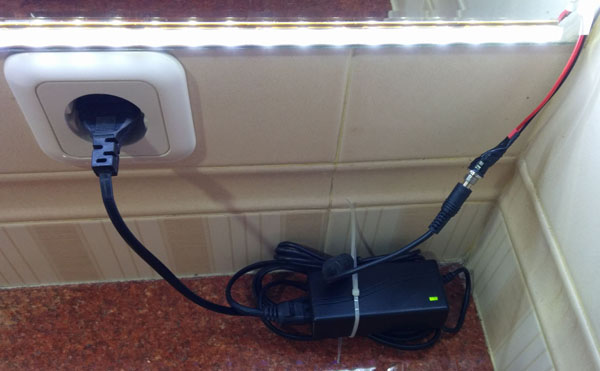 Last but not least, here is some data on which LED tape I used:
Type: 3528
Length: 5m
IP: IP44 (this means the tape is sealed in a clear rubbery polymer – perfect for a bathroom)
Power: 4.8 W/m